AIRBOX GRAPHIX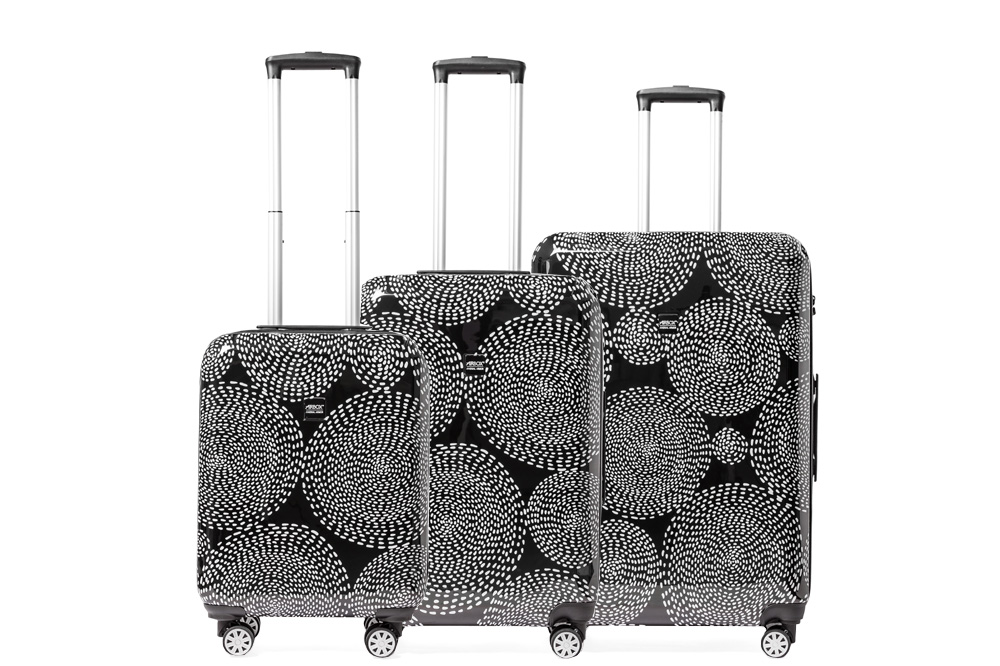 The AIRBOX® GRAPHIX™ range has a modern, strong and functional design with vivid prints that catches the eye and adds personality. These suitcases offer great, efficient packing space with a full divider complete with pockets for added organization possibilities. All cases are equipped with an easy rolling, rugged 4-wheel system, a multi-stage oversize pulling system, and fully integrated TSA combination locks. Super-rugged, high-quality and functional, AIRBOX® Graphix™ will help keep your belongings safe, secure and mobile pretty in style.

MATERIALS AND FEATURES:
• MATERIALS: Made of reinforced, strong, virgin, ABS.

• WHEELS: Four multidirectional smooth and silent wheels for 360° rolling and ease
of transport.

• LOCK: TSA combination lock.

• HANDLES: Comfortable top and side handles.

• PULLING SYSTEM: Strong and light multi-stage system in anodized aluminum.

• INTERIOR: Fully integrated divider with pockets for organization, shoe pocket, and adjustable packing straps.
• COLORS: Palm, Wave, Black circle, Red circle

SIZE GUIDE:
SMALL:
H/W/D (cm): 55/40/20
Weight (kg): 2,7 Volume (L): 39 Item No: ATG403
MEDIUM:
H/W/D (cm): 65/44/25
Weight (kg): 3,5 Volume (L): 65 Item No: ATG402
LARGE:
H/W/D (cm): 75/51/30
Weight (kg): 4,4 Volume (L): 100 Item No: ATG401
WARRANTY:
3 YEAR AIRBOX LIMITED WARRANTY